Certifications & Memberships
We are proud to be (AMI) recognized by the Association Montessori Internationale reaffirming the quality of our programs through rigorous internationally recognized standards.
As a member of OMA, our guides, administrators, assistants and parents benefit from the many workshops and trainings this association offers. OMA strives to advance the Montessori movement, with a specific focus on the Oregon and Southwest Washington areas.
CERTIFICATIONS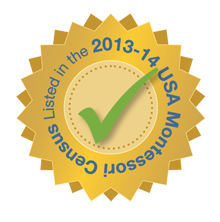 "I am so happy that my son is spending his kindergarten year in a Montessori environment where his knowledge, self-control, kindness, sense of purpose, and confidence have all grown by leaps and bounds."
"If it's true what Maria Montessori said, that the test of the correctness of an educational approach is the happiness of the child, then this school is succeeding beyond our wildest dreams. Both our boys are so happy to go to school and so proud of their work."
"My wife and I can't thank the school enough for helping not only our son, but also us as we try to provide a consistent learning environment in our home."
"Our son sincerely loves his guide, who shows him authentic kindness, warmth, and non-judgmental acceptance. Under her guidance, he has become a self-directed, competent, and curious learner who cares about the world and others around him."
"The school community at The Portland Montessori School creates a truly inspiring environment that is nurturing and encourages independence and a desire to learn. We see the results of this in our daughter every day."