Certifications & Memberships
We are proud to be (AMI) recognized by the Association Montessori Internationale reaffirming the quality of our programs through rigorous internationally recognized standards.
As a member of OMA, our guides, administrators, assistants and parents benefit from the many workshops and trainings this association offers. OMA strives to advance the Montessori movement, with a specific focus on the Oregon and Southwest Washington areas.
CERTIFICATIONS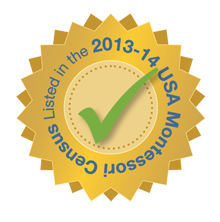 "My second grade daughter, in her fifth year with The Portland Montessori School, constantly surprises me with the lessons she brings home. Last week, after the whole class spent 3 days in Opal Creek, she showed me the impact of a clearcut on a variety of plant and animal species."
"Our son sincerely loves his guide, who shows him authentic kindness, warmth, and non-judgmental acceptance. Under her guidance, he has become a self-directed, competent, and curious learner who cares about the world and others around him."
"Having entered our third full year at what is now The Portland Montessori School, we have been moved by not only Mr. Curt, whom Beck looks up to a great deal and thinks is the smartest person in the world, but also by the entire staff's commitment to each child's development."
"Yesterday my second grader added 61 plus 61 in her head and she's zipping through the Harry Potter series. So while the school doesn't measure her progress with test scores, I can see how much she has learned, but more importantly, I can see and feel her excitement about learning."
"Our son's vocabulary, spelling, reading and social skills have grown by leaps and bounds under the Montessori method."